Rhubarb and custard are the perfect combinations of flavours. And what better way to have them, than in a cake.
Rhubarb is something that I like to grow in the garden and I'm always looking for new ways to use it. Rhubarb is really easy to grow and requires hardly any maintenance. We have had an abundance of Rhubarb so far this year, enabling us to be able to share quite a few bunches of stalks with our neighbours.
I also love to make a lovely rhubarb and apple crumble which is free from refined sugar or fats.
Here is the recipe for my crumble – https://www.reallysimplerecipes.co.uk/rhubarb-and-apple-crumble-no-refined-sugars-or-fats/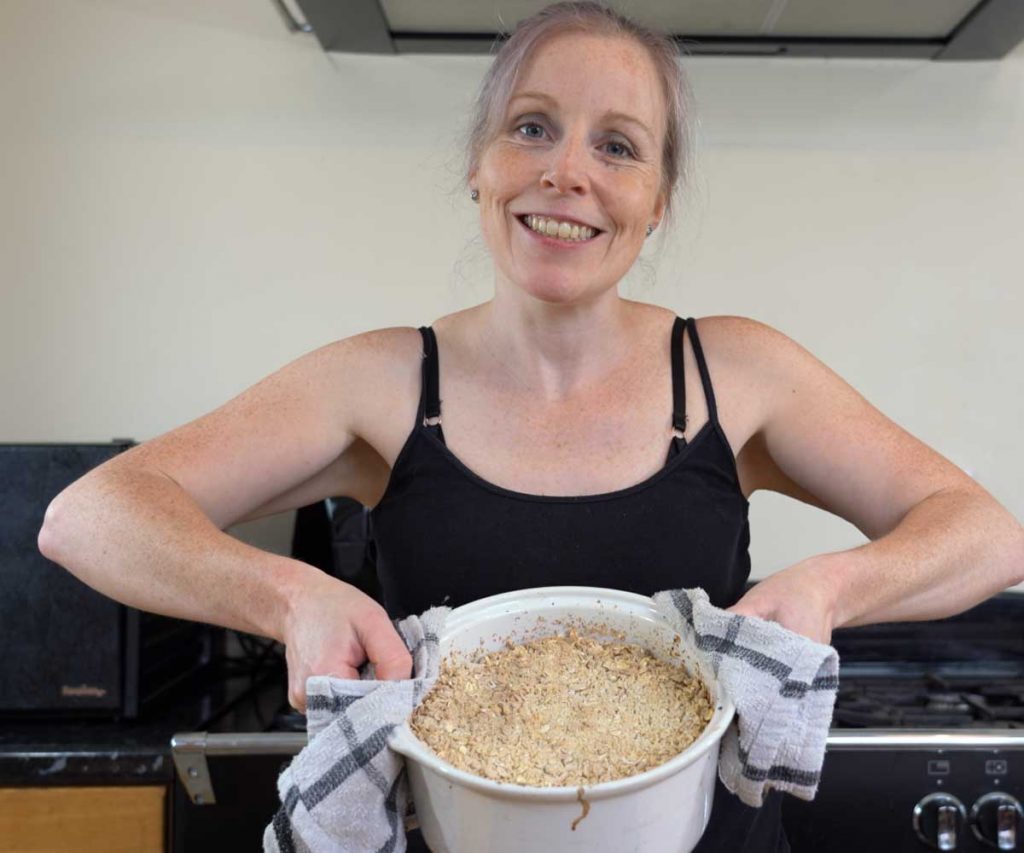 Upon researching custard powder, I discovered Bird's Custard Powder is vegan. The story behind Bird's and how it came about is really sweet. Alfred Bird developed the recipe because his wife was allergic to eggs. They served the egg free custard one evening to their dinner guests and it was so well received that Alfred put the recipe into wider production.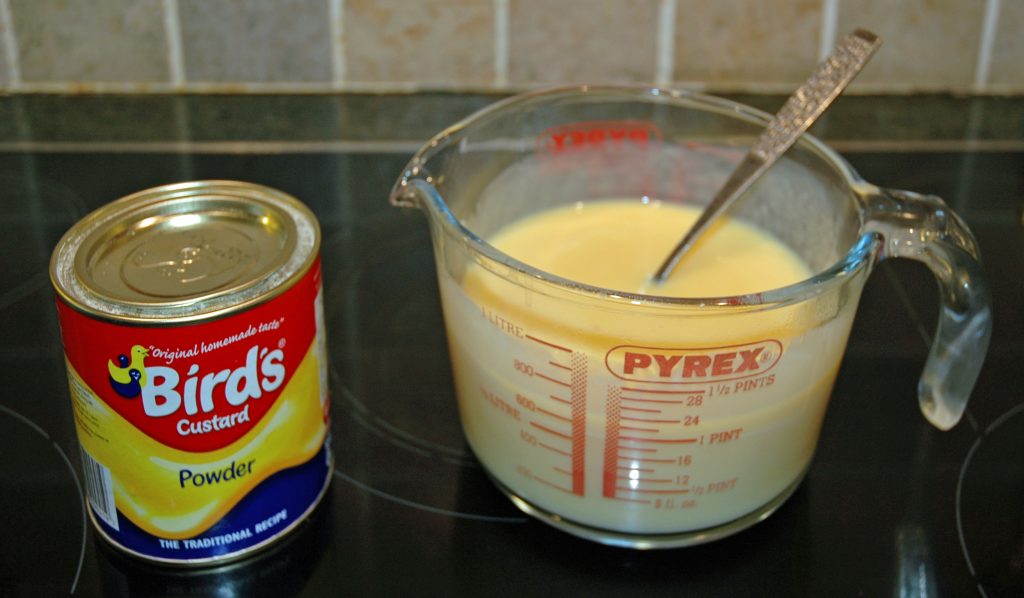 Vegan Rhubarb & Custard Cake
Ingredients
1 Cup Plain flour

2 Bananas (medium size – mashed)

1 Cup Granulated Sugar

3 Tbsp Plant Based Butter (melted)

1 Tsp Baking Powder

2 Tbsp Soya Milk

1 – 2 Sticks of Rhubarb ( Diced)

1/2 tsp of vanilla

2 Tbsp Custard Powder
Directions
Pre heat the oven to Gas Mark 4 / 350F / 170
Whisk the custard powder into the soya milk and then whisk into the melted butter. Add the mixture to the mashed bananas, add the granulated sugar and mix together (wet ingredients).
In a bowl add the flour and baking powder, mix with a wooden spoon. Add the vanilla and the wet ingredients into the flour, mix with a wooden spoon (cake batter).
Tip the batter into a cake tin lined with greaseproof paper (Click here to see how I line my tins). Place the diced rhubarb into the batter.
Bake the cake for around 30 – 40 minutes or until a knife or cake tester comes out clean.
Leave to cool and then serve with a lovely cup of tea.
Recipe Video
Notes
To use Apple sauce instead of banana, I recommend using half a cup. I will advise I have not tried this myself.